Yarn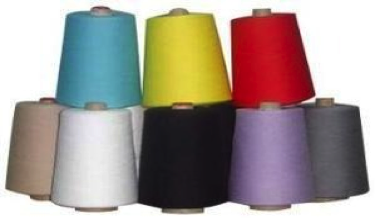 Counts: NE 4.5 to 45 available as single and plied twisted (2, 3 & 4 Ply) Yarn for knitting and weaving on paper and plastic cones.Also available Fancy yarn (Slub yarn, Lycra yarn).
Brands
Bird Eye, Mikan, Kishu (Especially for sock and Flannel purpose), N-Brand, Siro Yarn, Slub, Multi Count

Our Products.
Currently we are producing 100% Cotton based Carded & Combed Yarn. Count
Range is as under, in Pak Cotton/Indian Cotton/USA Cotton/Brazilian Cotton.

In Carded Ring Spun,
From NE 4.5/1 to NE 40/1
Above all are also available in TFO Twisted 2, 3 or 4 Ply.
A new quality Siro Spun Yarn with count range from NE 6s till 30s is also
available in Carded.

In Combed Ring Spun,

From NE 08/1 to NE 40/1 (100% Combed & Semi Combed As Well)
Above all is also available in TFO Twisted 2, 3 or 4 Ply.

In CYS/Slub/Multi Twist,

We are producing Slub Yarns, Slub Lycra/Spandex Yarns,
with the Mixing of Lycra/Spandex (40D or 70D) & we do produce multi twist/Multicount.
All these qualities are also available in TFO Twisted 2, 3 or 4 Ply in combbed & Casted both.

Brands:
Laser
Kino (Best for socks & Flannel market)