Recruitment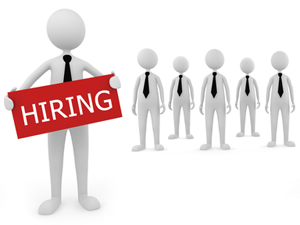 Wide-Ranging Career Opportunities

Hussain Group environments are ready to help you define, pursue and evolve a career path that matches your abilities and desire to achieve. Whether you prefer to advance through a clearly defined, traditional career path in your functional discipline, or if you'd rather customize your career path as you gain expanded knowledge and experience, we will help you chart your course and reach your goals. Based on performance, business needs and personal interests, it is not unusual for employees to cross job functions, and business segments as their careers advance.
Your Individual Development

As the leadership skills are critical to success for every person at every level of our organization, therefore we emphasize on developing the personality traits of individuals as they become a leader. We also offer leadership development programs to recent university graduates in certain disciplines. This conscientious, individualized approach to career development and progression is one you're not likely to experience at other groups and/or companies.
Training to Support Workforce Development

The Human Resource Department supports the new personnel of Hussain Group with orientation and training sessions to their respective jobs and tasks. The training programmes enable those employees to assist them in reaching their career development goals. Different approaches of training for new and existing personnel include classroom-based training, self-directed courses which delivered through high-technology media.

But it is also important to us that in every aspect of our business, our personnel are our most valuable resource and asset of Hussain Group. We recognize that your individual talents, cultural background, education, and experiences provide a unique and important foundation for the personal contributions that you will bring to our organization.