March 23, 2020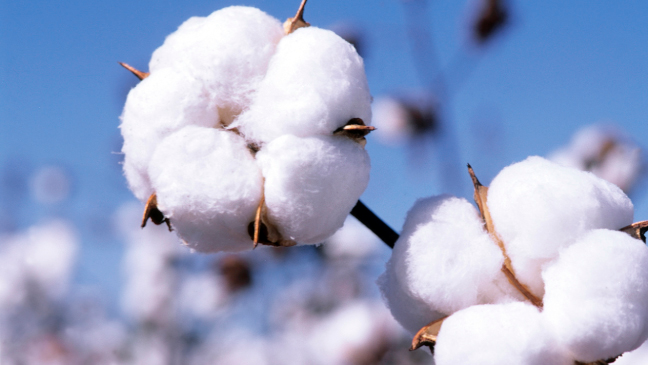 WEEKLY COTTON REVIEW Rate trading volume decrease.
Cotton Markets in the world were crashed due to coronavirus. The rate of New York Cotton was at the lowest during the past ten years.
The local textile sector is badly affected. Textile mills begin to close partially. Ginners were in distress. Delay in the announcement of support price of cotton. The new crop is likely to be affected.
In the local cotton market during the last week cautious buying was witnessed by textile mills while the rate and trading volume of cotton decreased due to the showing of interest in buying by the ginners. Over all the price of cotton was decreased by Rs 100 to Rs 200 while the trading volume remained low.
There was a crisis like situation in the world markets due to coronavirus. The local markets were also affected due to coronavirus. In many countries there was a lock down like situation and many countries were already lock down due to which businesses was stalled. In this situation imports and exports were badly affected especially textile sector of our country was badly affected because America and Europe had suspended the shipments due to which inventory was building up. It is feared that mills will be closed because stocks are piling up as shipments were cancelled. Some mills have reduced their production.
Due to decrease in production it is feared that many people will loose their jobs. On the other hand buyers were not taking interest in buying as some local markets are open or partially close. It is observed that market is full of buyers near Ramazan but there is no buyers and business activity in markets in these days due to coronavirus. Already, business conditions were worse which started further declining.
In Sindh and Punjab the rate of cotton is in between Rs 6800 to Rs 8800 per maund while the rate of Phutti which is available in very small quantity is in between Rs 2800 to Rs 4200 per 40 Kg. The bearish trend was seen in the rate of Khal and oil.
The Spot Rate Committee of Karachi Cotton Association has decreased the rate of cotton by Rs 100 per maund and closed it at Rs 8800 per maund.
Chairman Karachi Cotton Brokers Forum Naseem Usman told that there was a slowdown in the international cotton markets as well as a decline was witnessed in the rate of cotton.
The Rate of Promise (Waday Ka Bhao) of New York Cotton was decreased by four cents which was lowest in the last ten years. Before that it was in 2009 the rate of cotton was 54 cent. In the weekly report of New York Cotton 30 percent decrease was witnessed as compared to last week out of which 96000 bales were bought by Pakistan. In the other cotton markets bearish trend was observed.
In China crisis like situation continues. In order to support the market Cotton Cooperation of India has set the target of 90 lac bales of cotton. Up till now they had finalised the agreements of buying of 45 lac bales.
In the international cotton markets bearish trend continues especially the local cotton market, under the influence of the Corona virus, continued to decline due to which ginners were in distress.
According to the cotton production report of Pakistan Cotton Ginners Association till March 15 ginners had the stock of 5 lac bales which proved to be burden on ginners. According to the report the production of cotton in the country is 85 lac seventy three thousand (85,73,000) bales which is 22 percent less as compared to last year. Cotton growers don't have any stock of cotton left. The final production report will be of 86 lac bales.
Naseem Usman told that Prime Minister Imran Khan had showed his resolve that he will take all possible steps for increasing the production of cotton. A special committee has constituted for the revival of cotton crop. Prime Minister himself is monitoring the committee. However, to increase the production of cotton it is hinted that farmers will be given incentives and support price of cotton will be announced. The sowing has started in Sindh but no support price has announced yet.
Experts were of the view that cotton farmers were already dishearten and if in this situation incentives are not given to them and support price is not fixed then there will be no hope of increasing the production of cotton in the next season.
Already cotton seeds were substandard and farmers were afraid of sowing. On the other hand big buyers of cotton were not happy with the situation and they were sharing there problems with All Pakistan Textile Mills Association.
Few days' back zonal chairman APTMA Sindh and Balochistan zone Zahid Mazhar in his statement has requested government that it should take appropriate steps for the export of textile products. The whole world is in crisis because of Coronavirus especially China, European Union countries, America, Japan and South Korea were affected.
In this situation it is necessary to make export sector viable but it looks that government was not serious in this regard especially government is ad