September 14, 2018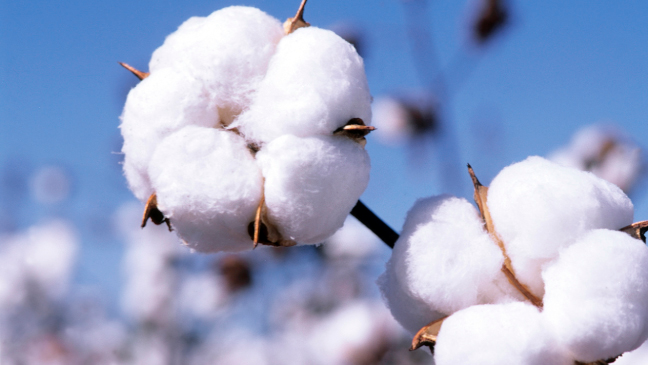 Rates slide due to fall in global market.
Cotton prices slid on the local market on Thursday in line with the international market, dealers said.
The official spot rate was lower by Rs 100 to Rs 8200, they added. Prices of seed cotton in Sindh were at Rs 3700-3800, in the Punjab rates were same at Rs 3600-3800, and in Balochistan, prices of seed cotton were at Rs 3800-3900, they said.
In ready session, around 24,000 bales of cotton finalised between Rs 8175-8500, they said.
According to the market sources, cotton prices fell in the global market due to easy supply of the same commodity. It looks that rates may decline slightly in the near future.
Cotton analyst, Naseem Usman said that prices should keep a firm posture in the local market after the cotton production downward revision by the Cotton Crop Assessment Committee (CCAC), it's recent estimate is 10.847 million bales against the initial target of 14.37 million bales set for the current season 2018-19, after missing the sowing target by over 8 percent.
Some other brokers said that the Pakistan Cotton Ginners Association (PCGA) fortnight report is expected within couple of days, may help the rates to halt further decline.
Cotton prices were drifted lower in the international markets, they said.
The following deals reported: 2000 bales of cotton from Sanghar at Rs 8200/8375, 2000 bales from Tando Adam at Rs 8200/8300, 3000 bales from Shahdadpur at Rs 8200/8300, 1000 bales from Mirpurkhas at Rs 8175/8200, 400 bales from Khipro at Rs 8175/8200, 600 bales from Daur at Rs 8250/8275, 400 bales from Sakrand at Rs 8250/8275, 3000 bales from Nawabshah at Rs 8225/8300, 400 bales from Kot Lalu at Rs 8275, 1400 bales from Hyderabad at Rs 8200/8300, 1000 bales from Saleh Pat at Rs 8350, 1000 bales from Rohri at Rs 8350, 2600 bales from Khairpur at Rs 8275/8325, 200 bales from Bakhar at Rs 8385, 600 bales from Burewala at Rs 8350/8375, 200 bales from Chichawatni at Rs 8350, 200 bales from Gojra at Rs 8350, 400 bales from Haroonabad at Rs 8350, 200 bales from Hasilpur at Rs 8290, 400 bales from Khanewal at Rs 8400/8500, 200 bales from Lodhran at Rs 8400, 200 bales from Rajanpur at Rs 8460, 400 bales from Sahiwal at Rs 8400 and 200 bales from Vehari at Rs 8300, they said.