February 13, 2019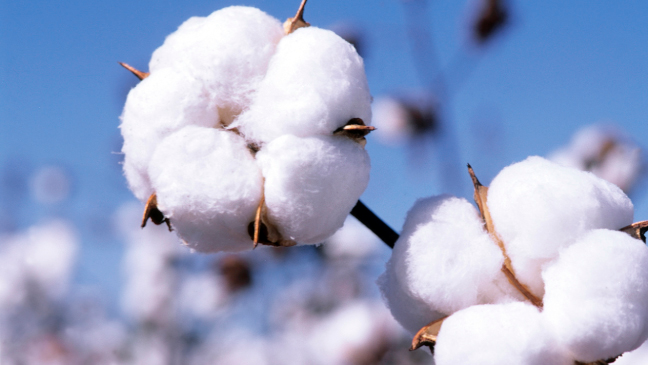 Cotton market influenced by global track.
Local cotton market came under influence of international trend on Tuesday in the process of trading activity, dealers said. 
The official spot rate was unchanged at Rs 8,600, they added. In the ready session, over 1000 bales of cotton changed hands between Rs 7700 and Rs 7800, they said. Prices of seed cotton in Sindh and Balochistan were at Rs 3000-3500 and in Punjab seed cotton prices at Rs 3000-3600, they said.
Some dealers said that both buyers and sellers were not keen to make any deal due to lack of encouraging factors. Cotton analyst Naseem Usman said that there was no progress in the trade of cotton yarn, which is really a big concern, because despite shortage of cotton production, business is not picking up, even dollar's appreciation versus the rupee also failed to show any impact on the present outlook.
Besides, the Economic Coordination Committee (ECC) of the Cabinet today approved measures for the revival of cotton crop in the country. Additionally, the Central Cotton Research Institute (CCRI) launched two-day training programme for master trainers of Balochistan and Khyber-Pakhtunkhwa with an aim to promote cotton production across the country.
Furthermore, China's 2018/19 cotton output was seen at 6.04 million tonnes, up from a previous forecast of 5.94 million tonnes, the Ministry of Agriculture and Rural Affairs said in its monthly crop report. Adds Reuters: ICE cotton futures fell to their lowest level in more than a year on Monday, dragged down by a stronger dollar and a bearish global supply and demand report from the US Department of Agriculture (USDA) last week.
The most active cotton contract on ICE Futures US, the March contract, settled down 2 cents, or 2.76 percent, at 70.55 cents per lb. The front-month contract slipped to its lowest since Nov. 20, 2017 at Total futures market volume rose by 29,572 to 76,769 lots. The following deals reported: 400 bales of cotton from Mianwali at Rs 7800 and 600 bales from Haroonabad at Rs 7700, the said.