April 25, 2018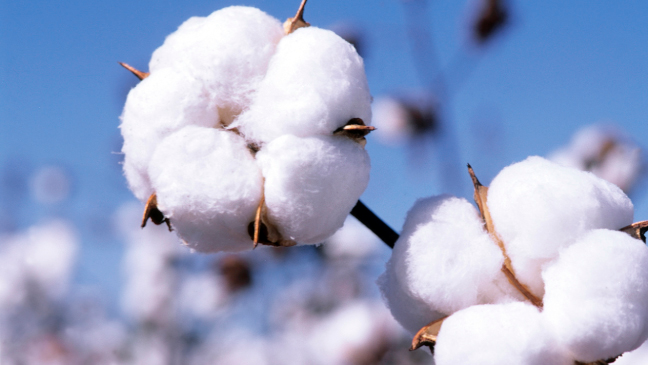 Erratic movement seen on cotton market.
Erratic movement was seen on the cotton market on Tuesday in the process of improved trading activity, dealers said.
The official spot rate was unchanged at Rs 7500, they added. In both Sindh and Punjab, seed cotton prices were at Rs 2800-3100, they said. In the ready session, around 7000 bales of cotton changed hands between Rs 6300-7800, they said.
According to the market sources, short supply of lint cotton propelled mills and spinners to lay hands over the low variety to replenish their stock. They said that buyers were not wasting their time on search of best quality as it is not available.
Cotton analyst, Naseem Usman said that the growers were facing shortage of irrigation water, which is not beneficial for the crop. According to the Pakistan Bureau of Statistic (PBS), country's textile exports and clothing products touched a 7.7 percent growth during the last nine months of the fiscal year.
Reports showing that in the international markets, particularly in India rates of cotton went down sharply. The following deals were reported: 400 bales of cotton from Pano Aqil at Rs 7400, 200 bales from Sadiqabad at Rs 7800, 400 bales from Rahim Yar Khan at Rs 7800, 400 bales from Khanpur at Rs 7775, 1000 bales from Shujabad at Rs 7600, 1000 bales from Liaquatpur at Rs 7725, 200 bales from Bahawalpur at Rs 7000, 500 bales from Multan at Rs 6600/6800, 1100 bales from Jalalpur at Rs 6600, 200 bales from Vehari at Rs 6600, 400 bales from Fort Abbas at Rs 6450, 200 bales from Haroonabad at Rs 6350 and 600 bales from Bahawal Nagar at Rs 6300, they said.