October 15, 2017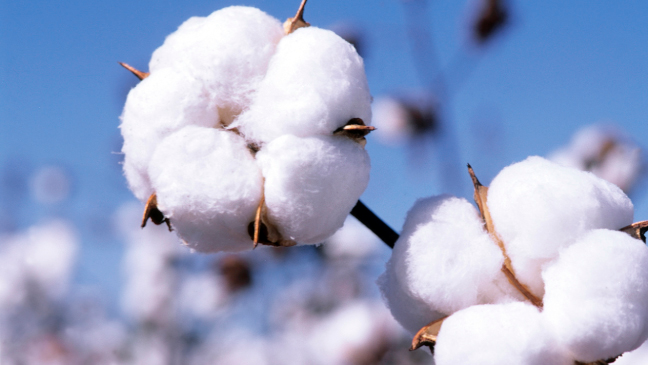 Cotton market High inflows of phutti push rates down.
Rising trend in phutti arrivals pushed the rates down on the cotton market on Saturday in the process of moderate trading, dealers said.
The official spot rate lost Rs 50 to Rs 6100, they said. In the ready session, over 25,000 bales of cotton changed hands between Rs 5400-6250, they said.
In Sindh seed cotton prices shed Rs 100 to Rs 2700-3000, in the Punjab rates also came down, losing Rs 200 to Rs 2800-3050, as per 40 kg, they said. Some brokers said that some leading mills and spinners kept on the sidelines owing to easy supply of seed cotton.
Cotton analyst, Naseem Usman said that at present quality cotton is best, but despite this they (spinners) failed to make deals in a big way owing to the Pakistan Cotton Ginners Association (PCGA) fortnightly reports, which may indicate 14 lac higher phutti arrivals in its coming data. Adds Reuters: ICE cotton futures gained more than 1 percent on Friday on short-covering after a bearish monthly crop supply-demand report from the US government on Thursday pushed prices to over one-week lows.
The December cotton contact on ICE Futures settled up 0.78 cent, or 1.2 percent, at 68.62 cents per lb, marking its largest percentage gain in over a week. Prices were down about 0.3 percent for the week. Total futures market volume fell by 11,455 to 15,976 lots. Data showed total open interest fell 516 to 229,543 contracts in the previous session.
The following deals were reported to have hanged hands on the ready counter: 200 bales of cotton from Mirpurkhas at Rs 5400, 800 bales from Shahdadpur 5500/5850, 1400 bales from Nawabshah at Rs 6050/6100, 3000 bales from Khairpur at Rs 6150/6175, 1600 bales from Rohri at Rs 6150/6175, 1400 bales from Saleh Pat at Rs 6200/6250, 1000 bales from Dharki at Rs 6250, 1000 bales from Ghotki at Rs 6250, 2200 bales from Haroonabad at Rs 6050/6100, 400 bales from Fort Abbas at Rs 6100, 400 bales from Faqirwali at Rs 6100, 400 bales from Sahiwal at Rs 6120, 400 bales from Layyah at Rs 6100, 1200 bales from Vehari at Rs 6100/6150, 1000 bales from Chichawatni at Rs 6125/6150, 400 bales from Samundri at Rs 6150, 400 bales from Alipur at Rs 6150, 800 bales from Shujabad at Rs 6150, 1200 bales from Mianwali at Rs 6150, 600 bales from Burewala at Rs 6150, 800 bales from Rahim Yar Khan at Rs 6150/6200, 1200 bales from Bahawalpur at Rs 6160, 400 bales from Fazilpur at Rs 6175, 800 bales from Shadan Lund at Rs 6175, 600 bales from Rajanpur at Rs 6175, 400 bales from Dera Ghazi Khan at Rs 6175, 400 bales from Mailsi at Rs 6200, 400 bales from Kacha Kho at Rs 6200, 600 bales from Khanewal at Rs 6200 and 1000 bales from Mian Chano at Rs 6200, they said.