September 14, 2018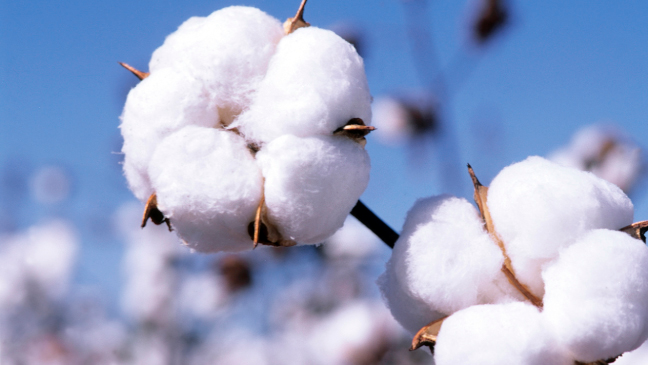 Cotton prices retract again.
Domestic cotton prices decreased on Thursday in line with international cotton prices according to traders in Karachi.
 In China the cotton prices at best were reported to be neutral on Thursday, while traders in India reported that the mills demand remained slow.
In America, the incoming hurricane, Florence, was initially reported to possibly create havoc in the cotton growing states on the eastern belt said, but later some assessments reported a moderately lesser possibility of a massive damage to the eastern coast. Till the evening on Thursday several analysts deemed the cotton market in America to remain close to a neutral level.
In the domestic market, cotton prices depicted a weaker disposition. The seed cotton (Kapas/Phutti) prices in Sindh were said to have ranged from Rs3700 to Rs3800 per 40 Kgs, while in the Punjab the seed cotton prices reportedly ranged from Rs3600 to Rs3800 per maund (37.32 Kgs), according to the quality.
Lint cotton prices in Sindh are said to have ranged from Rs8150 to Rs8400 per maund (37.32 Kgs), while in the Punjab they reportedly ranged from Rs8300 to Rs8350 per maund in a weak market. Domestic mills claim that due to domestic production of cotton estimated to be about 11.5 million bales (155 Kgs), they will need to import about four million bales to meet the deficit.
In ready cotton sales reported on Thursday, 1000 bales from Sanghar in Sindh are said to have been sold at Rs.8150/Rs.8175 per maund (37.32 Kgs), 1000 bales from Sahahdadpur sold at Rs.8185/Rs.8200 per maund, 1000 bales from Tando Adam sold at Rs.8200 per maund, 1000 bales from Rohri sold at Rs.8300 per maund, while 1000 bales from Salehput sold at Rs.8300 to Rs.8400 per maund.
In the Punjab, 200 bales from Toba Tek Singh, 200 bales from Fakirwali and 400 bales from Burewalla are said to have been sold at Rs.8250 per maund, 200 bales from Harunabad sold at Rs.8275 per maund, 400 bales each from Rajanpur and Khanpur and 600 bales from Fazilpur sold at Rs.8350 per maund each, while 400 bales from Ahamdpur East sold at Rs.8375 per maund. Total sale of cotton on Thursday was about 15000 bales.
The following have been elected members of the Executive Committee of the Karachi Cotton Association (KCA) for the year 2018-2019: Mr. Ahmed Ebrahim, Mr. Afzal Umer, Amin Hashwani, Amir Javed, Humayun Zafar, Jassu Mal, Jahangir Moghal, Khawaja M. Zubair, Mian Mahmood Ahmad, Muhammad Adil Oswala, Muhammad Asif, Muhammad Atif Dada, Muhammad Khalid, Nadeem Maqbool, Prem Chand and Rizwan Iqbal Umer.
On the global economic and financial front, it appeared on Thursday that the United States equity market rose earlier during the day as Asian stocks were pushed upwards. The main reason for the rise in equity values was the statement by President Donald Trump that America could again hold talks with China to reach an amicable understanding on trade terms.
However, many economic observers and analysts felt that the sudden change in President Trump's attitude towards the American economic policy could give rise to serious volatilities in global trade. For the time being, however, even the hard hit emerging markets also rallied on Trump's recent rapprochement in its trade with China.
However, not everybody feels assured that another financial crisis is not likely in the foreseeable future. In this regard, Bank of England governor Mark Carney is reported to have said that another financial crisis remains a possibility not dissimilar to the Great Recession which occurred ten years ago after the collapse of Lehman Brothers.
Enumerating the risks which could again generate financial crisis globally, Bank of England governor Mark Carney is reported to have said that in case we are not careful, another global financial crisis remains a definite possibility. Carney reportedly said that the rapid growth in the Chinese financial system could undermine the banks in China.
Moreover, Carney added that uncertainty surrounding Brexit is another reason the global financial system could turn into a crisis. Furthermore, Mark Carney also reportedly alerted the world of possible cyber attacks on banks and last not least the vulnerability of the household debt in the United Kingdom which could create a financial crisis.
Several economists now believe that many economic decisions taken by President Donald Trump cannot be changed or withdrawn. Now the assignment for the leading economists around the world is to redesign a new economic system to conduct global trade.
According to former Prime Minister Gordon Brown, "I feel we are sleepwalking into another financial crisis". According to Brown, a breakdown in international co-operation means that nations would not be in a position to act in a concerted way to tackle future threats to financial crises which are many.