December 07, 2018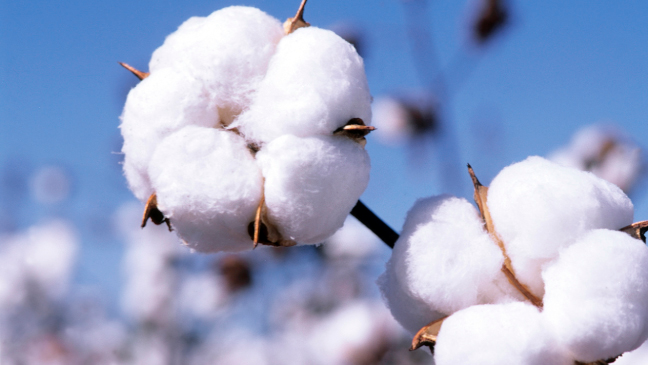 Forward buying by mills.
Mills indulged in forward buying of lint cotton on the local market on Thursday in the process of trading activity, dealers said. 
The official spot rate was unchanged at Rs 8,800, they added. Prices of seed cotton in Sindh improved slightly at Rs 3000-4000, in the Punjab seed cotton prices were at Rs 3300-4000 and in Balochistan, rates of seed cotton were at Rs 3600-4000, they said.
In the ready session, about 18,000 bales of cotton changed hands between Rs 8200-9150, they said.
According to market sources, mills showed interest in forward buying of lint following the reports of shortage of fine quality.
Cotton analyst, Naseem Usman said that it's surprising to note that cotton crop is on the declining trend for last many years instead of increasing. He said that concerned sector is demanding to make efforts to achieve cotton production, because it would help to give a boost to the exports, which is falling with the passage of time.
Textile sector is an important pillar of the economy, other analysts observed.
According to reports, India's annual cotton output could drop 12 percent to the lowest in nine years as limited rainfall in the top two producing states has slashed crop yields, potentially cutting exports from the world's top producer, industry officials said.
Lower cotton shipments from India will allow rivals such as the United States, Brazil and Australia to increase cargoes to key Asian buyers such as China and Pakistan.
It may also support global prices that have fallen 16 percent since hitting a four-year peak in June.
Reports showing that prices almost firm in the international markets.
The following deals reported: 1000 bales of cotton from Shahdadpur at Rs 8350, 600 bales from Nawabshah at Rs 8400/8800, 1400 bales from Khairpur Mirus at Rs 8500/8650, 1200 bales from Rohri at Rs 8650/8700, 1600 bales from Saleh Pat at Rs 8650/8800, 1000 bales from Ghotki at Rs 9000/9100, 1000 bales from Dherki at Rs 9100/9150, 400 bales from Khanpur at Rs 9050, 1200 bales from Sadiqabad at Rs 9000/9050, 3600 bales from Rahim Yar Khan at Rs 8900/9000, 1400 bales from Fort Abbas at Rs 8375/8425, 600 bales from Mianwali at Rs 8400, 600 bales from Daranwala at Rs 8300, 400 bales from Chistian at Rs 8200, 800 bales from Haroonabad at Rs 8300, 400 bales from Burewala at Rs 8700 and 1200 bales from Marrot at Rs 8425, they said.