October 05, 2019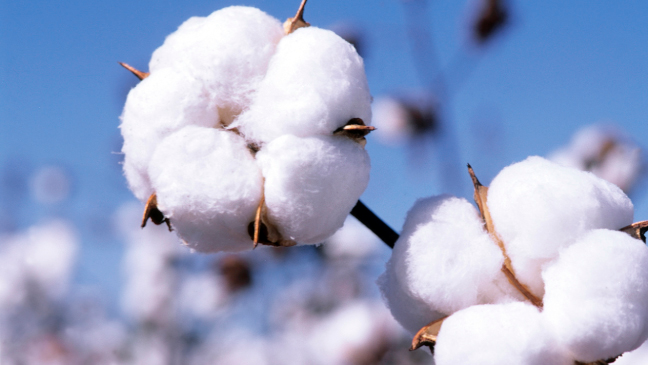 Trade activity rises on cotton market.
Trade activity improved on the cotton market on Friday following the fears of short crop in the near future, dealers said.
The official spot rate was unchanged at Rs 8700, they added. In ready session, about 12,000 bales of cotton changed hands between Rs 8100-8900, they said.
Rates of seed cotton per 40kg in Sindh were at Rs 3600-4150 and in the Punjab prices were at Rs 3700-4200, they said. In Balochistan, cotton prices were at Rs 8300-8500, seed cotton prices were at Rs 4200-4700, they said. In Sindh, Binola prices per maund were at Rs 1300-1500 and in Punjab rates were at Rs 1450-1600, they said and adding that polyester fibre was at Rs 187.
According to the market sources, reports for lower than expected cotton production is creating uncertainties among buyers, so they can't give up purchasing of fine quality cotton.
Different discouraging news such as untimely rains with thunder storms, attacks of some viruses on standing cotton crop creating like an alarming situation for the genuine buyers.
Cotton analyst, Naseem Usman said that the Cotton Crop Assessment Committee (CCAC) in it's meeting today estimated about 10.2 million bales of cotton for the current year. Now it appears that country would have to import some 4.5 million bales of cotton from different countries.
Adds Reuters: Cotton futures rose more than 2% to a three-week high on Thursday on Sino-US trade optimism and expectations that the US Department of Agriculture will trim its cotton crop forecasts in next week's monthly supply demand report.
The most active cotton contract on ICE Futures US, the second-month December futures, settled up 0.3 cent, or 0.4%, at 61.60 cents per lb.
Total futures market volume rose by 21,811 to 38,943 lots. Data showed total open interest gained 1,443 to 236,401 contracts in the previous session.
The following deals reported: 1000 bales of cotton from Shahdadpur at Rs 8100/8200, 200 bales from Sakrand at Rs 8150, 200 bales from Gup Chani at Rs 8150, 1000 bales from Nawabshah at Rs 8150/8400, 800 bales from Khairpur at Rs 8700, 400 bales from Rohri at Rs 8700, 400 bales from Hasilpur at Rs 8800, 600 bales from Fazilpur at Rs 8800, 3000 bales from Haroonabad at Rs 8800/8850, 2000 bales from Faqirwali at Rs 8800/8850, 400 bales from Tonsa Sharif at Rs 8850, 1200 bales from Fort Abbas at Rs 8850, 200 bales from Dunga Munga at Rs 8850 and 1200 bales from Rajanpur at Rs 8850/8900, they said.