December 14, 2017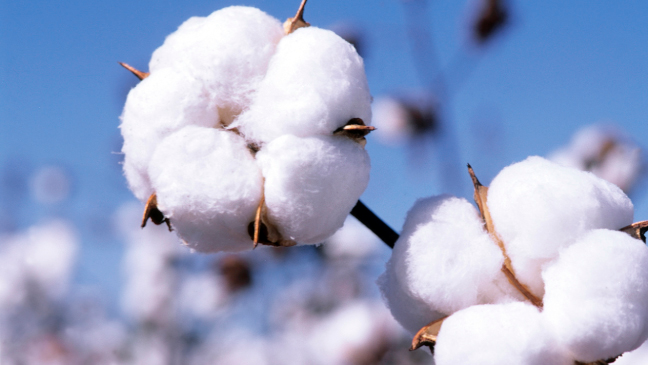 Cotton prices may hit Rs 7500.
Rush buying pushed the rates further higher on the cotton market on Wednesday in the process of trading, dealers said. The official spot rate was higher by Rs 100 to Rs 6,800, they said.
In ready session, over 22,000 bales of cotton changed hands between Rs 6100-7250, they said.
In Sindh, seed cotton prices were same at Rs 2800-3300, in the Punjab, rates also held the overnight levels at Rs 2800-3400, as per 40 kg, they said. According to some analysts, short supply of seed cotton created an uncertainty among, on the other hand, the buyers hopes of import of fine quality from India is diminishing because damages by Pink Boll worm.
Cotton analyst, Naseem Usman said that dollar's continued gain pushed the prices higher on the cotton market. He added that the spot rate likely to gain momentum and may hit at Rs 7500, an uncertainty prevailed in the market as buyers were not taking a sigh of relief and laying hands over the fine type as much as they can.
Other experts shared the same opinion and said that shortage problem is also a basic factor behind the rise in rates. Adds Reuters: ICE cotton futures pared gains on Tuesday despite the US Department of Agriculture (USDA) lowering its projections for US and global ending stocks for the 2017/18 crop year.
The March cotton contract on ICE Futures rose 0.42 cent, or 0.58 percent, at 73.42 cents per lb at 12:15 pm EST. The contract was up about 1.2 percent at 73.88 cents a lb at 11:59 am EST. The following deals reported: 1400 bales from Dherki at Rs 7200/7250, 600 bales from Ghotki at Rs 7200/7250, 2000 bales from Saleh Pat at Rs 6700/6800, 2400 bales from Rohri at Rs 6700/6800, 400 bales from Jam Sahab at Rs 6350 400 bales from Nawabshah at Rs 6350, 1000 bales from Shahdadpur at Rs 6200, 1000 bales from Sanghar at Rs 6100/6200, 2000 bales from Khairpur at Rs 6650/6800, 600 bales from DG Khan at Rs 7090, 3400 bales from Khanpur at Rs 7200 600 bales from Kot Sabzal at Rs 7200, 2400 bales from Rahim Yar Khan at Rs 7100/7200, 600 bales from Liaquatpur at Rs 7150, 200 bales from Bahawalpur at Rs 6500, 400 bales from Mianwali at Rs 6500, 400 bales from Burewala at Rs 6400 and 800 bales from Hasilpur at Rs 6400/6800, they said.