October 14, 2017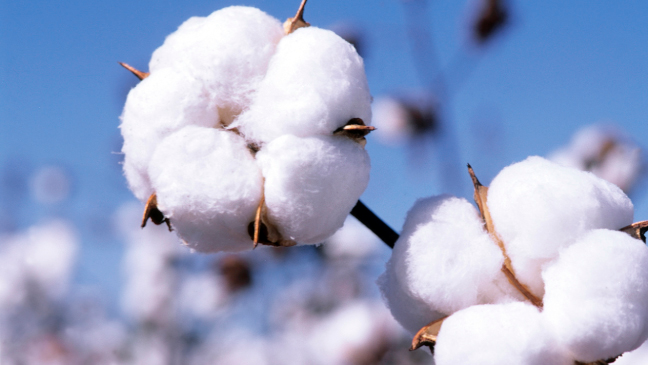 active buying helps rates to hold present levels.
Sustained buying helped prices to hold present levels on the cotton market on Friday in the process of trading, dealers said. 
The official spot rate firmly held the overnight level at Rs 6150, they said. In the ready session, around 35,000 bales of cotton changed hands between Rs 5400-6300, they said. In Sindh seed cotton prices were at Rs 2800-3050, in the Punjab rates were at Rs 2900-3250, as per 40 kg, they said.
Market sources said that buying interest is surging due to peak cotton season. Cotton analyst, Naseem Usman said that current heat waves in Sindh may not affect the standing cotton crop. But, at the same time, some other analysts said that it is before time to say something about the future direction of market. They also said that quality factor is propelling mills and spinners to make forward deals. In the meantime, it is most likely that prices may lose ground in the coming days as phutti arrivals will improve, they added.
Adds Reuters: ICE cotton futures on Thursday fell over 1 percent to post their biggest percentage fall in three weeks after federal data estimated that US 2017/18 production was not reduced by recent hurricanes as much as the market had expected. The December cotton contact on ICE Futures settled down 0.89 cent at 67.84 cents per lb after falling to over one-week low of 67.66 cents per lb. Prices fell 1.29 percent to register their biggest one-day percentage decline since September 21.
The following deals were reported to have hanged hands on the ready counter: 2000 bales from Rohri at Rs 6175/6200, 1400 bales from Saleh Pat at Rs 6200/6250, 5000 bales from Khairpur at Rs 6175/6200, 400 bales from Hyderabad at Rs 5400, 1200 bales from Tando Adam at Rs 5400/5900, 2000 bales from Sanghar at Rs 5400/5900, 1400 bales from Nawabshah at Rs 6100, 400 bales from Sadiqabad at Rs 6300, 200 bales from Noorpur Nauranga at Rs 6275, 400 bales from Ahmedpur at Rs 6250, 1200 bales from Bahawalpur at Rs 6200, 1200 bales from Rajanpur at Rs 6200, 800 bales from Muhammadpur Dewan at Rs 6200, 800 bales from Shadan Lund at Rs 6200, 400 bales from Kabirwala at Rs 6200, 400 bales from Khanewal at Rs 6200, 200 bales from Taunsa Sharif at Rs 6200, 2200 bales from Fazilpur at Rs 6185/6200, 2000 bales from Mianwali at Rs 6175, 1000 bales from Layyah at Rs 6175, 600 bales from Yazman Mandi at Rs 6175, 800 bales from Vehari at Rs 6150/6175, 400 bales from Burewala at Rs 6130/6175, 400 bales from Fort Abbas at Rs 6155, 400 bales from Chistian at Rs 6150, 400 bales from Chichawatni at Rs 6150, 200 bales from Gojra at Rs 6150, 200 bales from Daranwala at Rs 6135, 2000 bales from Haroonabad at Rs 6100/6150 and 400 bales from Hasilpur at Rs 6175/6150, they said.