November 08, 2019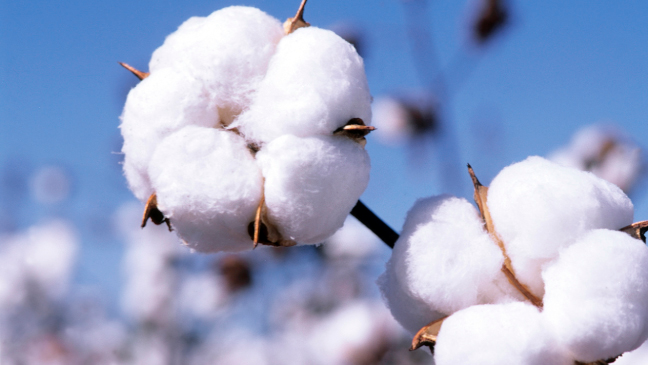 Panic buying seen on cotton market.
Some leading mills indulged in Panic buying of fine lint on the cotton market on Thursday in the process of trade activity, dealers said.
The official spot rate was unchanged at Rs 9350, they added. In ready session, nearly 37,000 bales of cotton changed hands between Rs 8900-9700, they said.
Rates of seed cotton per 40kg in Sindh were at Rs 3600-4500 and in the Punjab prices were at Rs 3800-4800, they said. In Balochistan, seed cotton prices were at Rs 4200-4900, they said.
In Sindh, Binola prices per maund were at Rs 1400-1700 and in Punjab rates were at Rs 1550-1750, they said and adding that polyester fibre was at Rs 185. According to the market sources, a few major mills indulged in panic buying of cotton to replenish their stock.
Cotton analyst, Naseem Usman said that during the last session, business activity was down as most of the mills preferred to be on the sidelines due to liquidity crunch. The United State Department of Agriculture (USDA) data showing a net increase of 52 percent in exports, Pakistan is on the top of importing countries as it has imported some 9500 bales of cotton.
Adds Reuters: ICE cotton futures edged lower on Wednesday as investors remained cautious ahead of the US Department of Agriculture's (USDA) monthly crop supply and demand report. Cotton contracts for December fell 0.18 cent, or 0.3%, to 63.63 cents per lb by 12:57 p.m. ET (1757 GMT), trading within a range of 63.45 and 64.11 cents per lb.
Total futures market volume fell by 20,539 to 27,414 lots. Data showed total open interest fell 1,513 to 247,699 contracts in the previous session. The following deals reported: 400 bales of cotton from Ghotki at Rs 9600, 600 bales from Pano Aqil at Rs 9600, 1400 bales from Saleh Pat at Rs 9300, 1200 bales from Khairpur at Rs 8900/9150, 1000 bales from Haroonabad at Rs 8975, 400 bales from Faqeerwali at Rs 9000, 400 bales from Bahawalpur at Rs 9000, 3400 bales from Yazman Mandi at Rs 9050/9125, 400 bales from Fort Abbas at Rs 9200, 400 bales from Rajanpur at Rs 9250/9350, 16000 bales from Sadiqabad at Rs 9550, 400 bales from Chani Goth at Rs 9600, 600 bales from Liaquatpur at Rs 9600, 2400 bales from Khanpur at Rs 9550/9600, 7400 bales from Rahim Yar Khan at Rs 9550/9600 and 400 bales from Kot Sabzal at Rs 9700, they said.