July 25, 2019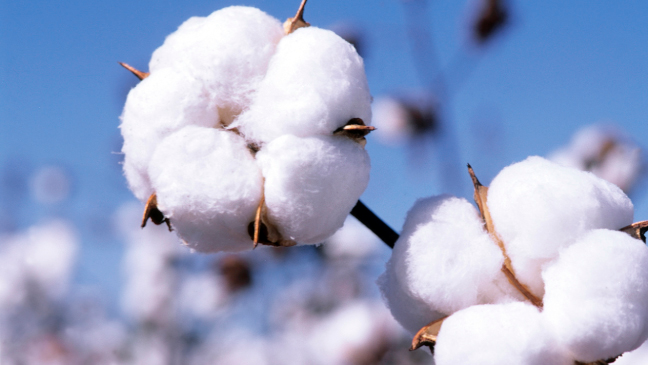 Cotton market Mills indulge in cautious buying of fine quality.
Mills indulged in cautious buying of fine quality on the cotton market on Wednesday in the process of trading activity, dealers said. 
Since the week started, the official spot rate picked up Rs 200 to Rs 8650 due to slight fall in better quality cotton, they added. In ready session, over 7,000 bales of cotton changed hands between Rs 8625-8750, they said. Rates of seed cotton per 40kg from Sindh and Punjab were at Rs 3700-4100, they said.
In Sindh and Punjab, Binola prices per maund were at Rs 1500-1550, they said and adding that polyester fibre per kg rates were at Rs 203 due to lack of buying interest, they said. Market sources said that mills and spinners showed renewed interest in buying of better quality cotton.
They observed that arrivals of seed cotton in both Sindh and Punjab are on full swing, but despite that they are trying to replenish their stock to meet future requirements. Cotton analyst, Naseem Usman said that dollars' surge is continue, it's a solid factor, which pushing up rates of all essentials, so that the mills indulged in cautious buying of fine type.
Present trend in the market, indicating that prices may move further higher in days to come, he observed.
Adds Reuters: ICE cotton futures on Tuesday was mostly steady in light trading as markets awaited progress in US-China trade talks, while improved conditions for the US crop added to worries of higher output with the natural fibre battling demand woes.
The most-active cotton contract on ICE Futures US, the second-month December contract, was mostly unchanged at 63.32 cents per lb. It traded within a tight range of 62.9 and 63.64 cents a lb.
Total futures market volume fell by 10,619 to 9,277 lots. Data showed total open interest gained 717 to 197,976 contracts in the previous session.
The following deals reported: 1600 bales of cotton from Sanghar at Rs 8675, 1600 bales from Tando Adam at Rs 8625/8650, 400 bales from Shahdadpur at Rs 8650, 400 bales from Kotri at Rs 8650, 1000 bales from Mirpurkhas at Rs 8650-8700, 600 bales from Hyderabad at Rs 8625/8650, 200 bales from Jam Sahab at Rs 8700, 400 bales from Noabad at Rs 8650, 200 bales from Gojra at Rs 8750, 200 bales from Hasilpur, 100 bales from Smandari, same fiture from Vehari, 200 bales from Vehari, 200 bales from Pakpattan, 100 bales from Pir Mehal all done at the same rate and 200 bales from Taminwali at Rs 8700, they said.