June 05, 2017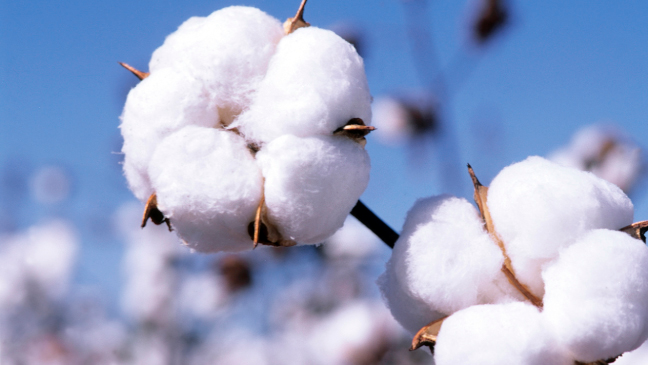 Cotton prices up on lean business.
Prices moved up on the cotton market on Monday in process of subdued trading, dealers said.
 The official spot rate was higher by Rs 100 to Rs 7,500, they added. In the ready session, over 1500 bales of cotton changed hands between Rs 7400-7500 they said. They said that about 400 bales of cotton from Sanghar (new crop) were sold at Rs 8000 and 200 bales from Haroonabad (new crop) at Rs 8200. Approximately, 1500-2000 maund seed cotton from Lower Sindh at Rs 3800-3900 per 40 kg, they added.
According to the market sources, many ginning factories are likely to start functioning in both Sindh and Punjab within two weeks, which will help in increasing the trade activity. Explaining the modest business activity, cotton analyst, Naseem Usman said that the prices may maintain surge as a result of lower-than-expected cotton production because of lack of necessary arrangements during the current season.
Resulting, demand is increasing by the importing countries, they said adding that the current sowing situation is not satisfactory in the absence of basic facilities, so, it looks that production target is unlikely to be met. Besides, the China Cotton Association sought to calm market volatility on Monday, telling investor supplies were sufficient and revealing government plans to allow for more imports in the near future.
The comments from the association, which lobbies the government on behalf of cotton farmers and processors, follow a rally that has driven domestic cotton futures up nearly 18 percent since early April. Concerns about hailstorms and heavy rain in top producing region Xinjiang drove prices higher, even as some traders warned the weather would have a relatively small impact. "There is no shortage of supplies", said the cotton association in a statement published on its website.
China will from Monday ban non-textile companies from buying cotton from 2017/18 state reserve auctions, the country's cotton industry website cottonchina.org said on the weekend. Companies not using cotton to make textiles will be disqualified from buying from state reserves from now on this year, according to a statement released on the industry website. Textile companies can only buy cotton from state reserves for their own use and are banned from reselling, the statement said.
In the international market, cotton prices remained firm owing to persistent demand, they said. Following deals were reported: 200 bales of cotton from Dherki sold at Rs 7400 and 1355 bales of cotton from Khanpur Mehar at Rs 7500, they said.