March 30, 2019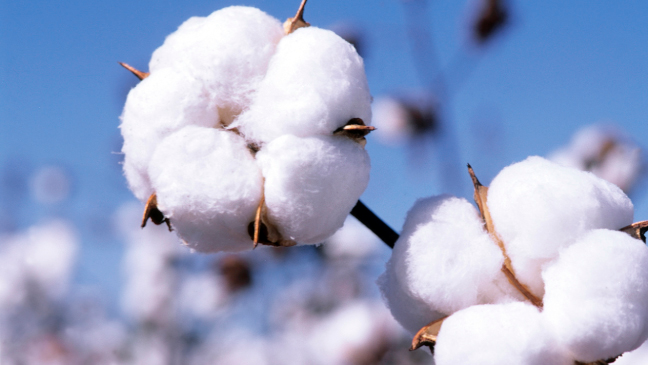 Cotton market Hike in dollars value interest rate force mills to make new deals.
Increase in dollar's value and interest rate propelled mills to continue buying on the cotton market on Friday amid tight supply of fine quality, dealers said.
The official spot rate shed Rs 50 to Rs 8,600, they added. In the ready session, around 5000 bales of cotton changed hands between Rs 7200-8800, they said. Prices of seed cotton in Sindh were at Rs 3000-3500, in Punjab seed cotton prices at Rs 3000-3600 and in Balochistan prices were at Rs 3200-3500, they said.
According to the market sources a kind of uncertainty prevailed among business circle since the dollar's rate, power and gas changes started going up sharply. Doing business is making difficult for the businessmen, how these negative developments can create business friendly atmosphere?
If traders have products or commodities to sell, they don't sell, they wait for rise in the rates because prices are increasing with the passage of time, it's hurting business sentiment and growth of investment, other experts said.
It is interested to note that the ginners who have little stock of unsold cotton, not feel happy, if mills or spinners inquire about the rates and variety, instead they kept on the sideline without obliging buyers.
The Pakistan State Bank raised its key interest rate by 50 basis points to 10.75 percent on Friday, citing continuing inflationary pressures and a high fiscal and current account deficit.
The central bank raised its key policy rate by 25 basis points to 10.25 percent in January in the face of high fiscal and current account deficits and continuing inflation pressure.
Cotton analyst Naseem Usman said that the buying of cotton yarn improved slightly and it looks that activity will not show any visible change in the coming days.
Adds Reuters: ICE cotton futures fell more than 1 percent to a one-week low on Thursday, hit by a stronger dollar and as prices fell below a critical technical support.
The front-month cotton contract on ICE Futures US, settled down 1.08 cents, or 1.40 percent, at 75.87 cents per lb. The front-month contract hit its lowest level since March 21 at 75.52 cents per lb in the session.
Total futures market volume fell by 2,254 to 29,915 lots. Data showed total open interest fell 169 to 226,425 contracts in the previous session.
The following deals reported: 600 bales of cotton from Dherki at Rs 8800, 600 bales from Ghotki at Rs 8800, 800 bales from Rahim Yar Khan at Rs 8100/8800, 1350 bales from Hasilpur at Rs 8000, 600 bales from Fort Abbas at Rs 7900/8000, 420 bales from Burewala at Rs 7700, 200 bales from Alipur at Rs 7600, 600 bales from Haroonabad at Rs 7200/7700 and 200 bales from Faqeerwali at Rs 7900, they said.