December 07, 2018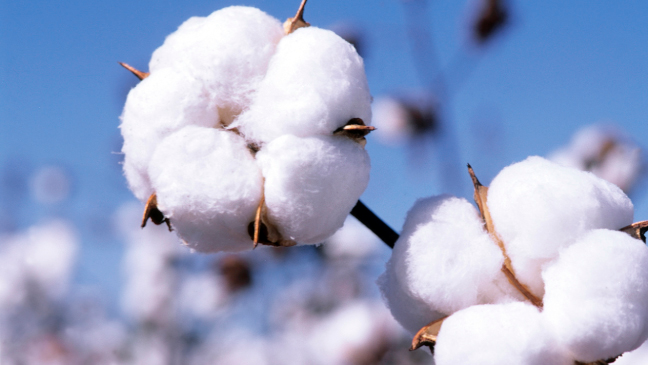 Cotton market remains steady.
Ready cotton prices showed a steady stance on Thursday as the current season (August 2018/July 2019) is poised to report a-
lower output than what was projected earlier. Now shortage of good quality lint is becoming increasingly apparent in the market. Thus good quality of cotton in the domestic market still attracts the domestic spinners manufacturing higher quality of products.
This week seed cotton prices decreased by Rs.100 to Rs.200 per 40 Kgs for the run - of - the mills cottons but better quality cottons still find needy buyers. Thus the prices of seed cotton in Sindh said to have ranged from Rs.3000 to Rs.4000 per 40 Kgs, while in the Punjab seed cotton prices reportedly ranged from Rs.3300 to Rs.4000 per 40 Kgs, according to the quality.
Lint prices are said to have increased by Rs.100 to Rs.200 per mound (37.32 Kgs) this week. Thus in Sindh lint cotton prices are said to have extended from Rs.8200 to Rs 9100 per mound, while in the Punjab the cotton prices are said to have obtained from Rs.8400 to Rs.9000 per maund, according to the quality.
During the current season, (August 2018/July 2019), Pakistan is expected to produce about 10.5 million bales cotton (155 Kgs) which will create a shortage. Domestic mills will have to import between 2 to 2.2 million bales of cotton. Mills off take this year is expected to range from 14.5 to 15 million bales.
A meeting of the Karachi Cotton Brokers Forum was held on 6th of December, 2018 which was presided by its Chairman Naseem Usman. The meeting regretted that the cotton economy being the largest provider of import, it has been mostly neglected. He recalled that cotton output in Pakistan increased from 1.2 million bales in 1947/1948 season to 14.8 million bales during the 2015/2016 season. However, the last several seasons have seen a large decline which is hurting the national economy seriously.
Naseem Usman urged for urgent steps to be taken by the government of Pakistan to rehabilitate the cotton economy of Pakistan. These steps include improving the quality of cotton, introducing sowing of BT cotton seed, prevent mixing of cotton seed and provide necessary inputs to the growers to obtain higher output and good quality of cotton.
In cotton sales reported on Thursday, 400 bales from Rohri in Sindh sold at Rs.8750 per maund, while 400 bales from Salehput sold at Rs.8775 per maund, In the Punjab, 1000 bales from Harunabad sold atRs.7900/Rs.8400 per maund, 400 bales from Shaher Sultan at Rs.8475 per maund, 400 bales from Fort Abbas sold at Rs.8500 per maund while 1000 bales from Khanewal sold at Rs.9000 per maund.
On the global economic and financial front, the equity markets fell universally worldwide without any let or hindrance on Thursday at the opening of the various at the start of the sundry trade sessions. As the various stock markets began to open on Thursday Asian share prices began to tumble as concerns rise again on the perception that trade tensions between America are rising unmistakably and appear to defy any foreseeable resolution.
In truth, sundry advisers and analysts believe to the tariff war between America and China will keep escalating further and thereby will result into a full scale tariff war between the largest two economies of the world. Shocking as today's plunge in the equity market I, there appears no abatement between the American and the Chinese in their ongoing tariff wars.
In the meantime, with the news of the arrest of Meng Wenzhou, the Chief financial officer at the Chinese smart phone Huawei in Canada on an extradition request by America on the apparent presumption that she was being investigated if she committed any violation of sanctions against Iran, equity values plunged further downwards.
On Thursday morning shares in Britain fell sharply and were reported to be trading at their lowest level with FTSE 100 Index having plunged to a two-year low level. With major dips on the global bourses, sharp drop in fuel oil prices were also with this week pointing to further vulnerability on the stock markets. The worst loss in equity values on London's 100-share index was reported in such sectors as the mining industry, crude oil companies, technology shares and the car-producing sectors.
Thus it was not only the Asian markets, but sell-off mode was all-pervading starting from Asia to continental Europe and Britain later touching the American shores with full fury. In America, the stock market futures had already tumbled on last Wednesday night.
With these signs and signals written in glaring red around almost all the world at the current juncture, the head of the World Trade Organisation (WTO), Toberto Azvedo, agreed while delivering a speech to the National Foreign Trade Council on Wednesday that reforms in the global trade system are needed, but he advised that with the aim of reducing U.S. trade deficit, "we have to get away from the idea that trade is a zero-sum proposition".
Indian economy is facing no better as it was reported recently that its economy suffered a sharp slowdown. The economic growth in India fell from 8.2 percent in the quarter ending in September 2018. We may thus conclude that the global economy is suffering badly and is causing serious concern in all the quarters around the world.