March 17, 2017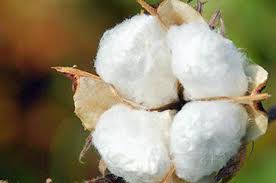 Spinners buy cotton on lower rates.
Trading activity improved on the cotton market on Friday as lower rates attracted spinners,
who were keen to replenish their stock, dealers said. Official spot rate was down by Rs 100 to Rs 7500, they added. In Sindh and Punjab seed cotton prices were at Rs 2800-3100, they said.
In the ready session, nearly 3000 bales of cotton finalised between Rs 6300-7800, they said. Some experts were of the opinion that ginners showed slight flexibility over the rates. The spinners were keen to buy low variety cotton as prices were matching with their psychological levels, they said.
Cotton analyst, Naseem Usman said that volume of business improved as a result of mills and spinners' buying. However, some leading spinners and mills left disappointed owing to falling stock and shortage of quality cotton, they said.
The global cotton market adopted mixed patterns in the process of business, analysts said. The flow of seed cotton was declining as current season is near to end, they said. Besides, the official spot rate stayed at a realistic level as the Karachi Cotton Association (KCA) has changed it's strategy toward the rates, which may help in keeping rates close to the market prices, they opined.
The following deals reported: 1000 bales of cotton from Sadiqabad at Rs 7800, 220 bales from Khanewal at Rs 7500, 400 bales from Fazilpur at Rs 7300 200 bales from Shujabad at Rs 6800, 200 bales from Multan at Rs 6800, 400 bales from Faqeerwali at Rs 6400, 500 bales from Haroonabad at Rs 6300 and 200 bales from Yazman Mandi at Rs 6300, they said.