December 06, 2018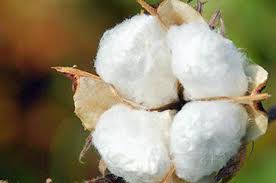 Firm trend seen on cotton market.
Prices of cotton maintained firm trend on the local market amid modest trading activity, dealers said on Wednesday.
The official spot rate was unchanged at Rs 8,800, they added. Prices of seed cotton in Sindh were at Rs 3000-4000, in the Punjab seed cotton prices were at Rs 3200-4000 and in Balochistan, rates of seed cotton were at Rs 3500-4100, they said.
In the ready session, about 13,000 bales of cotton changed hands between Rs 7800-9100, they said.
Market sources said that leading participants were little active due to higher rates of cotton. It is most probable that rates may fluctuate but slightly, they added. But some leading experts were of the view that prices may show sharp recovery on expectations of higher yarn exports and rise in cotton prices.
Cotton analyst, Naseem Usman said that the cotton crop would be about 10.5 million bales. This means a huge quantity of 4 million bales would have to be imported if textile industry revives.
Prices showed divergent trend on the global markets, they said.
The following deals reported: 600 bales of cotton from Shahdadpur at Rs 8500, 400 bales from Kotri at Rs 8500, 1600 bales from Khairpur Mirus at Rs 8550/8750, 1200 bales from Rohri at Rs 8700, 1400 bales from Saleh Pat at Rs 8650/8750, 600 bales from Dherki at Rs 9100, 800 bales from Ghotki at Rs 9100, 600 bales from Rahim Yar Khan at Rs 9000, 600 bales from Sadiqabad at Rs 9000, 1000 bales from M.P.Dewan at Rs 9000, 400 bales from Multan at Rs 8600/8800, 1000 bales from Mianwali at Rs 8400, 400 bales from Fort Abbas at Rs 8350, 1000 bales from Yazman Mandi at Rs 8275, 800 bales from Bahawalpur at Rs 8275 and 600 bales from Layyah at Rs 7800, they said.