May 15, 2019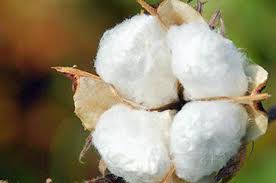 Cotton prices fall on slow business.
Rates of cotton continued to decline on the local market on Tuesday in the process of slow business activity, dealers said. 
The official spot rate shed more Rs 50 to Rs 8650, they added. In the ready session, about 2600 bales of cotton changed hands between Rs 8700-8800, they said.
According to the market sources, not much activity seen as most of the mills were on the sidelines due to lack of buying interest. In fact local market is moving with the trend in the globe.
The ginners are not looking very happy with the present trend in the market, hoping they would be able to gain profit as much in the coming days.
Cotton analyst, Naseem Usman said that market is still in the grip of uncertainty because cotton yarn is not in demand these days, causing financial problems for the cotton traders.
Besides, he observed that in Punjab, sowing of cotton is going well, it is expected that cotton production may improve for the current year, he added.
In New York, cotton futures remained on downside and rates of cotton also drop in other parts of world, they said. The following deals were report: approximately 1600 bales of cotton from Khanpur done at Rs 8800 and 1000 bales from Ahmedpur at Rs 8700, they said.