June 09, 2019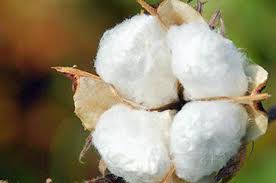 Listless business on cotton market.
Listless business was seen on the cotton market on Saturday amid post-holiday session, dealers said.
The official spot rate was inert at Rs 8800, they added. Arrivals of seed cotton from Lower Sindh were available at Rs 4000-4100 per 40kg, they said.
According to the market sources, ginning factory in Sanghar become operational as arrival of new crop has started for season 2019-20. Cotton Analyst, Naseen Usman said that binola was available at Rs 1700 per 40kg. He said that trading activity may improve after the announcement of federal budget 2019-20.
Adds Reuters: Cotton sunk over 4% on Friday as investors' sentiment soured on Washington's plans to impose tariffs on Mexico, while rains in major crop planting areas in the United States added pressure on the natural fiber. Cotton contracts for July settled down 3 cent, or 4.4%, at 65.59 cents per lb. It traded within a range oof 65.59 and 68.72 cents a lb Total futures market volume rose by 20,583 to 55,425 lots. Data showed total open interest fell 100 to 208,967 contracts in the previous session.