June 03, 2018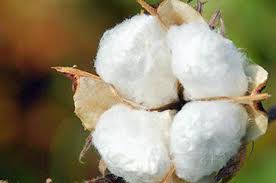 Listless business on cotton market.
Listless business was seen on the cotton market on Saturday in process of trading, dealers said.
The official spot rate was unchanged at Rs 7,400, they added. In the ready session, not a single deal was reported till our going to the press, they said. Market sources said that leading buyers were conspicuous by their absence mainly because of non-availability of fine lint at their psychological levels.
Commenting on the lacklustre business, cotton analyst, Naseem Usman said that the mills were in dilemma due to short supply of best quality cotton, so volume of business could not pick up. Some brokers said that cotton growers and farmers were facing difficulties due to lack of basic facilities such as non-specific cotton policy.
Cotton sowing is facing hardship because of non-availability of irrigation water in both Sindh and Punjab, in the meantime, there are some chances that there will be sizeable increase in cotton cultivation in the near future. Besides, the Towel Manufactures Association of Pakistan (TMAP) expressed it's concern on the government's non-serious behaviour towards textile sector and said that despite facing all hurdles the textile exporters were striving to achieve export target set by the government.
Reuters adds: ICE cotton futures rose on Friday, helped by buying from speculators amid concerns of hotter weather conditions in Texas, the major producing region of the natural fiber in the United States. The most active ICE cotton contract for December expiry settled up 0.72 cent, or 0.79 percent, at 92.36 cents per lb. It traded within a range of 91.21 and 93.00 cents a lb.
The December contract marked its best week since July 2016, gaining 6.6 percent. Prices are up due to spec buying even as the weather in Texas is still very hot and burning up, said Peter Egli, director of risk management at British merchant Plexus Cotton.