February 14, 2020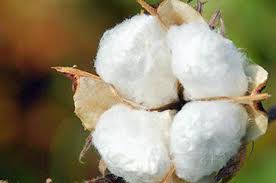 Slow business activity seen on cotton market.
Thin trading was witnessed on the cotton market on Thursday as sellers were not ready to oblige buyers due to lack of leads, dealers said.
The official spot rate was at Rs9100, they added. In the ready session, only 1000 bales of cotton from Rahim Yar Khan finalised at Rs9500, they said.
Rate of seed cotton per 40kg in Sindh low quality was at Rs2800, while the best quality was unchanged at Rs4100, and in the Punjab prices of low quality were at Rs2800 while the fine type was available at Rs4600, they said.
In Sindh, Binola prices per maund were at Rs1400-1800, in Punjab rates were at Rs1650-1800, they said and the rate of polyester fibre was at Rs176 per kg, they added.
According to reports, the mills were facing financial problems under the circumstances. They said that to deal with the short cotton production locally, growers likely to increase cotton production area, this factor may help in achieving the target.
Besides, the cotton growers may start early sowing in Sindh and Punjab, as well, other experts said. The government may cut down sugarcane cultivation area to produce more cotton, they added.
Reuters adds: Cotton futures inched up to a more than one-week high on Wednesday as investors were optimistic about the coronavirus epidemic being contained, easing fears of impact to Chinese economy, and the largest consumer of the natural fibre.
Cotton contracts for March rose 0.11 cent, or 0.2%, at 68.34 cents per lb by 1:18 p.m. EST (1818 GMT). It traded within a range of 67.77 and 68.55 cents a lb.
Total futures market volume fell by 22,729 to 36,184 lots. Data showed total open interest fell 10,791 to 224,610 contracts in the previous session.