January 23, 2019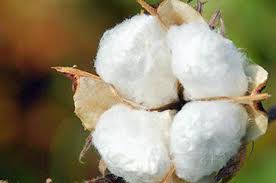 Improved trading activity seen on cotton market.
Short supply of lint cotton pushed the rates sharply higher on the cotton market on Wednesday in the process of improved trading activity, dealers said.
The official spot rate was unchanged at Rs 9100, they added. In the ready session, over 8000 bales of cotton changed hands between Rs 8700-9400, besides, 600 bales of cotton from Rajanpur sold at Rs 9575 (stock), they said.
Rate of seed cotton per 40kg in Sindh low quality was at Rs 2800, while the best quality was at Rs 4200, and in the Punjab prices were at Rs 3000 while the fine type was at Rs 4600, they said.
In Sindh, Binola prices per maund were at Rs 1400-1800, in Punjab rates were at Rs 1650-1800, they said and rates of polyester fibre were at Rs 181 per kg, they said.
Market sources said that main factor behind the rising trend is shortage of fine type lint. It's a real factor, which creating uncertainties among mills and spinners, as well.
The mills and spinners showed interest in purchasing of cotton to meet their requirements.
Cotton analyst, Naseem Usman said that traders are under pressure due to increase in rate.
In fact, the market is in grip of uncertainties because of global economic slow down, he observed. In the meantime, cotton prices came down in the international markets, he said.
Adds Reuters: ICE cotton futures dropped 3% on Tuesday, close to a two-week low, as investors sought details about China buying more US agricultural goods after the initial trade deal between the two countries last week.
Cotton contracts for March fell 1.67 cents, or 2.34%, at 69.58 cents per lb by 01:00 p.m. EST (1800 GMT). It fell to 69.12 cents earlier in the session, the level last seen on January 8th.
Total futures market volume rose by 5,932 to 37,195 lots. Data showed total open interest fell 190 to 253,737 contracts in the previous session.
The following deals reported: 1600 bales from Mirpur Mathelo at Rs 9250, 200 bales from Adilpur at Rs 9000, 400 bales from Bago Bahar at Rs 9200, 2200 bales from Khanpur at Rs 9200, 1000 bales from Haroonabad at Rs 8750, 400 bales from Fort Abbas at Rs 8700, 1400 bales from Rahim Yar Khan at Rs 9200-9400 and 600 bales of cotton from Rajanpur at Rs 9575, they said.