February 10, 2019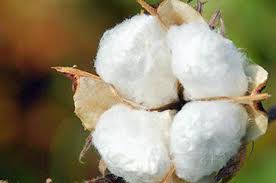 Cotton market Dollar's surge may give a boost to business activity
Subdued business was seen on the cotton market on Saturday, but it looks that trading activity
may improve in the near future due to increase in dollar's value versus the rupee, dealers said. The official spot rate was unchanged at Rs 8,600, they added. In the ready session, about 5000 bales of cotton changed hands between Rs 6900 and Rs 8800, they said. Prices of seed cotton in Sindh and Balochistan were at Rs 3000-3500 and in Punjab seed cotton prices at Rs 3000-3600, they said.
According to the market sources needy buyers lay hands over the low variety to replenish their stock. Cotton analyst Naseem Usman said that prevailing developments on the economic front likely to change present scenario slightly in the arena. Marketmen said that the dollar has started riding over the rupee's weakness on the local money market, for several weeks, the rupee was available about Rs 138.10 and Rs 138.50 in terms of the dollar.
Commenting on rupee's performance against the dollar in the local currency markets, some experts said that the short supply phenomenon of the greenback persisted throughout the current week, which helped it to look ahead. They said that if the dollar breached an important mark of Rs 139 in the inter-bank market next week, it means, the US currency will start showing it's muscles versus the rupee, they said and adding that present developments on the economic front giving an impression that national currency may not be able to keep present levels against the greenback, but it's difficult to predict about new destination of the domestic currency, maketmen said.
Additionally, according to reports, Prime Minister Imran Khan will meet International Monetary Fund (IMF) chief Christine Lagarde in Dubai on Sunday for talks on issues which have held up bailout negotiations. Besides, Pakistan revised it's economic growth estimate to 5.2 percent from a previously reported figure of 5.8 percent, after a sharp cut in the figure for large-scale manufacturing, the statistics office said. The revision of figures reported by the previous government underlines the economic headwinds facing Pakistan which is holding discussions over a possible bailout from the IMF.
Adds Reuters: ICE cotton futures remained down on Friday because of persisted worries about resolution of US-China trade tensions. The following deals reported: 400 bales of cotton from Vehari at Rs 6900, 400 bales from Pir Mehal at Rs 7000, 1000 bales from Alipur at Rs 7800, 200 bales from Chichawatni at Rs 7900, 400 bales from Ahmedpur East at Rs 8000, 1000 bales from Yazman Mandi at Rs 8000, 100 bales from Fort Abbas at Rs 8300 and 400 bales from Khanpur at Rs 8800, they said.