January 10, 2019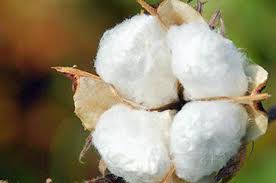 Steady trend on cotton market.
Prices held present levels on the cotton market on Wednesday in process of modest trading, dealers said.
The official spot rate was unchanged at Rs 8,7oo, they added. Price of seed cotton in Sindh were at Rs 3,000 -3,800, in the Punjab seed cotton prices at Rs 3,000-3800,and in Balochistan, rates of seed cotton were at Rs 3200-3800, they said.
In the ready session, over 2000 bales of cotton changed hand between Rs 8000-8800, they said.
Some brokers said that a little number of buyers showed interest in purchasing of cotton. They said that most of the participants were hoping for better of Heimtextil fair, started in Frankfurt.
Furthermore, Cotton analyst, Naseem Usman said that leading mills were on the sidelines on expectations of positive results from US-China trade talks. Reports showing that to improve cotton production and quality; the government is taking several steps. The Economic Coordination Committee (ECC) has sought revenue and trade impact of withdrawal of customs duty, additional customs duty and sales tax on imported cotton; it is most likely that cotton traders will take maximum benefits from the government's incentives.
Cotton prices were firm in the global markets, they said.
Following deals reported: some 1000 bales from Khairpur Mirus at Rs 8800, 200 bales from Khairpur Mehar at the same rate, 600 bales from Mianwali at Rs 8300 and 400 bales from Multan at Rs 8000, they said.