May 20, 2017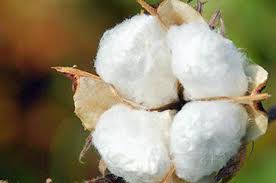 Trade activity rises on cotton market.
Trading activity improved on the cotton market on Saturday despite tight supply of lint cotton, dealers said.
The official spot rate was unchanged at Rs 7400, they added. In the ready session, around 3000 bales of cotton changed hands between Rs 6300-7500, they said.
According to some dealers, a few mills took interest in fresh buying of cotton to meet their urgent requirements. They said acute shortage of irrigation water may cause delay in arrivals of seed cotton, but it most likely that cotton sowing areas may get water in the coming days.
Market sources also said that trading activity gained momentum despite tight supply of quality cotton. The ginners, who have limited stocks of fine cotton, were reluctant in fresh selling, they said. Cotton analyst, Naseem Usman said that the ginners with poor quality stocks are worried about the prevailing situation because due to the closer of mills, the sale of mills, the sales of poor quality affected, causing financial problem for them.
In the world market, prices were almost higher during the trading session, they said. Following deals were reported: 2800 bales of cotton from Ghotki sold at Rs 7500 and 534 bales from Darawala at Rs 6300, dealers said.