March 16, 2019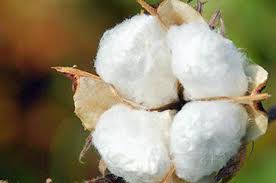 Trade activity down on cotton market.
Trade activity slowed down on the cotton market on Friday as the most of ginners were not ready to oblige the mills in the process trade activity, dealers said.
The official spot rate unchanged at Rs 8,700, they added. In the ready session, only one deal of 2,400 bales of cotton finalised at Rs 9000, they said.
Prices of seed cotton in Sindh were at Rs 3000-3500, in Punjab seed cotton prices at Rs 3000-3600 and in Balochistan prices were at Rs 3200-3500, they said. According to the market sources, mills were ready to purchase cotton at the present levels but the ginners could not finalise deals at the current levels.
Cotton analyst Naseem Usman said that fine quality is not available easily, so the ginners started showing their reservation for the new deals. Other brokers said that prices may not move sharply in the coming days. Cotton prices were mixed in Indian markets and other parts of world, they said. Adds Reuters: ICE cotton futures slipped nearly 2 percent on Thursday, hit by concerns that a trade pact between the United States and China would be delayed, as well as a firmer dollar.
The most active cotton contract on ICE Futures US, the May contract, settled down 1.42 cents, or 1.88 percent, at 74.30 cents per lb. Total futures market volume fell by 9,401 to 29,514 lots. Data showed total open interest gained 675 to 221,665 contracts in the previous session.