February 21, 2017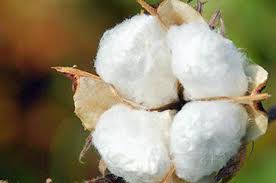 Volume of business rises on cotton market.
Trading activity showed significant increase on the cotton market on Tuesday as spinners finalised deals in a big way on the lower rates, dealers said
The official spot rate halted further decline, held the last level at Rs 6,900, they added. In Sindh and the Punjab, seed cotton prices were at Rs 2400-3000, they said.
In the ready session, approximately 12000 bales of cotton changed hands between Rs 6200-7200, they said. According to the market sources, mills indulged in making new deals as prices were matching with their psychological levels. Cotton analyst, Naseem Usman said that prices may not fall sharply in the near future.
If quality of cotton improved in the country, we don't need to import cotton, concerned authorities were working hard to get desired result, he added. The seed cotton (Phutti) equivalent to 11.4 million bales have reached ginneries across the country till February 15, 2018, registering an increase by 7.49 percent compared to corresponding period of last year.
According to a fortnightly report of Pakistan Cotton Ginners Association (PCGA) released here Sunday, out of total arrivals, 11,457,111 bales have undergone the ginning process. Chinese markets were closed, in New York markets were also closed due to Presidents' Day holiday, brokers said. The following deals reported: 1000 bales of cotton from M. P. Mathilo at Rs 7200, 600 bales from Rohri at Rs 6650, 6500 bales from Liaquatpur at Rs 6850/7200, 900 bales from R.Y.K at Rs 6400/7200, 400 bales from Khanpur at Rs 7150, 400 bales from Feroza at Rs 7000, 400 bales from Bahawalpur at Rs 6800, 200 bales from Burewala at Rs 6600, 1200 bales from Jatoi at Rs 6500, 800 bales from Fort Abbas at Rs 6200/6300, 600 bales from Yazman Mandi at Rs 6300, 200 bales from Haroonabad at Rs 6200 and 200 bales from Fazilpur at Rs 6200, they said.